Longevity Plus, The Water We Drink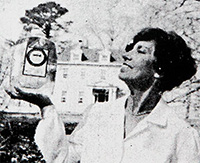 As you know by now, water is my business.
My quest for unaltered water goes as far back as my childhood in England.
Water has always been my choice of beverage, long before bottled water became so available. Having searched for that special water, never was I satisfied: most waters left an aftertaste.
While my husband Walter and I lived  in rural counties for 30 years here in the United States, I discovered that water tasted far better from the artesian wells on our properties than the local water.  This is when the analysis of water became most important to me.   I came to the conclusion that the most important rule is never to alter water at the original source, EVER.
In 1987 we established Amelia Springs Water from a local water source in Virginia that proved to be extraordinarily pure. My journey to find additional sources took me to many parts of the country; we have survived for 30 years as a testament to the purity of the products. We established Amelia Distributing in 1995.
Today consumers are increasingly invested in health. Our Amelia Electrolyte water has a healthy pH of 7.6, in addition to minerals/electrolytes needed to replenish what we lose during exercise and age. Water is critical to our quality of life and health. Chronic dehydration can cause severe health issues.

Today, I personally drink close to a gallon a day of our Amelia electrolyte water, which is all natural.
At times I drink our spring water, which has trace minerals.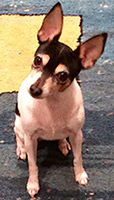 Don't forget your pets, they need a good source of water too.

"Water's flow constantly links life and death. It is the mediator
between the two, and its surface provides a common frontier
in nature where they meet."
"Water: the Element of Life" by Theodor Schwenk.  


Eve C. Painter, President